Clinical
·
New York
·
Fully Remote
Associate Therapist - LMSW
MyWellbeing is now hiring Master's level social workers (LMSWs) in the state of New York.
We usually respond within a day
About MyWellbeing
You are unique. Your therapist should be, too.🧠
Today's world imposes more stress than ever before. We are most resilient together and we are here to ensure that when feeling less than 100%, no one is alone. 
MyWellbeing is on a mission to bring the highest quality personalized mental health solutions to scale.
We match seekers to the right therapist or coach for them while supporting mental health providers in growing their business and professional community. We have already supported over 1,000+ mental health providers and more than 250,000+ people in their care search. We also reach more than 45 million community members monthly through our accessible, relatable, and educational content and resources. This past May, for Mental Health Awareness Month, we raised significant funds to invest in free mental health for people of color with partners like Bleacher Report, STARZ, Laconia Capital, and more.
We are a remote team with full-timers in NY, MD, and Austin, driven by our passion for the future of mental health. While we may be distant physically, we're all brand-obsessed and looking for the next go-getter to join our team.
💼 Job Description
MyWellbeing is now hiring Master's level social workers (LMSWs) in the state of New York. You are a great fit for this role if you:
Are interested in gaining your clinical hours toward full licensure through direct clinical practice with individuals in therapy
Want to train in best-in-class clinical, social justice and business techniques
Look forward to attentive, collaborative 1:1 and group supervision
Are hungry for a community of fellow mental health providers and advocates
The ideal candidate has:
LMSW in State of New York
Clinical experience with adult, outpatient, tele-health clients
Passion for and experience working with high functioning young professionals
Demonstrated interest in social justice learning and impact
Appetite and excitement to dive into a entrepreneurial environment where, together, we will build a new and validating program for both providers and clients
Interest in the intersection of mental health and tech
💸 Salary and Unique Benefits
Before diving into the details: let's talk for a brief moment about compensation in the mental health space.
We (probably like you) are frustrated that mental health providers are often underpaid and under-celebrated, especially at the onset of their career. Our Founder, Alyssa, remembers this all too well from her own experience as a therapist, as does our Clinical Director, Jneé, and each of our supervisors.
At MyWellbeing, we are on a mission to create an empowering environment for clients AND providers. That said, we'll be honest with you, we are working with limited financial resources, for a few reasons:
One of our core values is making therapy more accessible and serving clients who need a little more financial accessibility in particular.

100% of clients we connect with express fee being a barrier to care for them.
Accordingly, we've made our session rates are 60% of market rate ($159/session) and we are in-network with Cigna, United, and BCBS, with more to come, to work to bring down that barrier as much as possible.
In the first year(s) of being in-network, reimbursement rates from insurance providers are very low, leaving limited resources to be distributed across the team.
Over time, a business can negotiate for higher reimbursement rates.
The above may help contextualize the below logistics and details.
If financial compensation is your top priority right now in your job search, we absolutely understand. Take a look at the details below to determine whether the logistics will work well for you and your needs. If you need higher compensation, a less entrepreneurial environment or an environment that works with higher income clients may be a better path to pursue.
If the below details resonate with you, we believe that the value we deliver to our clients, and that creativity, community, and startup mindset you will receive in joining MyWellbeing will be well worth it.
Okay, okay, the details:
This position is part-time to full-time.
You will begin part-time (or fee-for-service) and be able to transition to full-time as your caseload grows.
As a part-time associate therapist, you'll receive:

Marketing support to help you fill your caseload
Dedicated 1:1 and group supervision
Paid a rate of $32/session
When you transition to full-time, you'll receive:
$52,000 annual salary
Comprehensive health insurance
Comprehensive malpractice insurance
Unlimited paid time off
Quarterly, in-house, curated best-in-class training in clinical excellence, business tools, marketing skills, and social justice
Dedicated 1:1 and group supervision
Stipend for home office set up
Annual in-person retreats with team (COVID permitting)
💙 Wellbee Love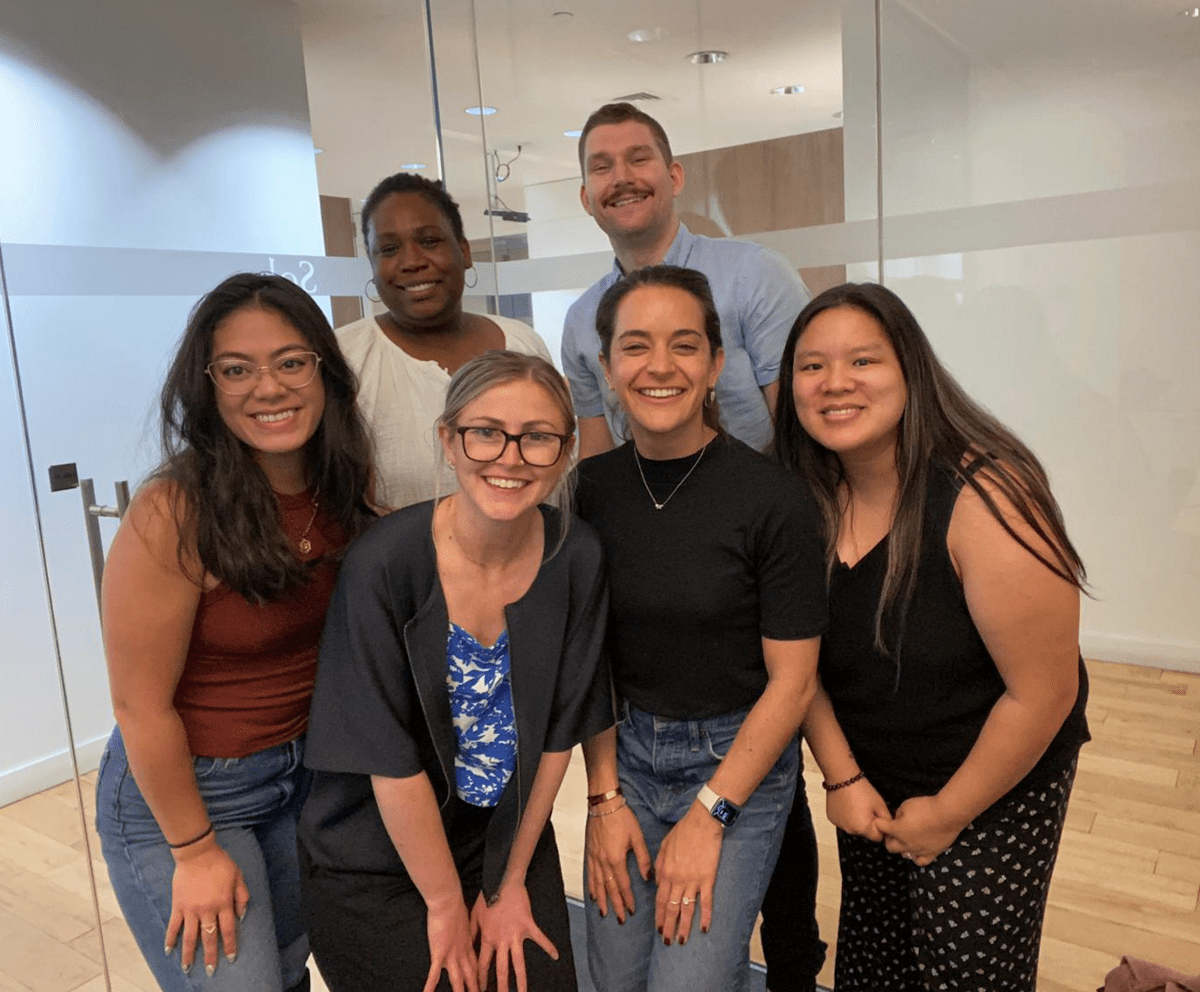 At MyWellbeing, we like to refer to ourselves as Wellbees -- bees buzzing away toward the wellbeing of ourselves and those we work with.
Check out a few memories scattered here of virtual and IRL moments of well-bee-ing 🐝


💌 How to Apply

Sound like a great fit? Click below to apply.
We look forward to meeting you and to the promise in creating a mentally healthier future, together.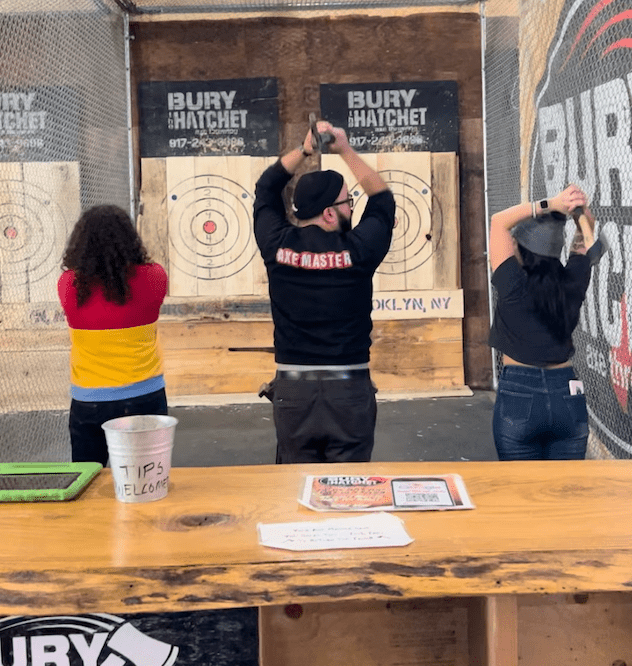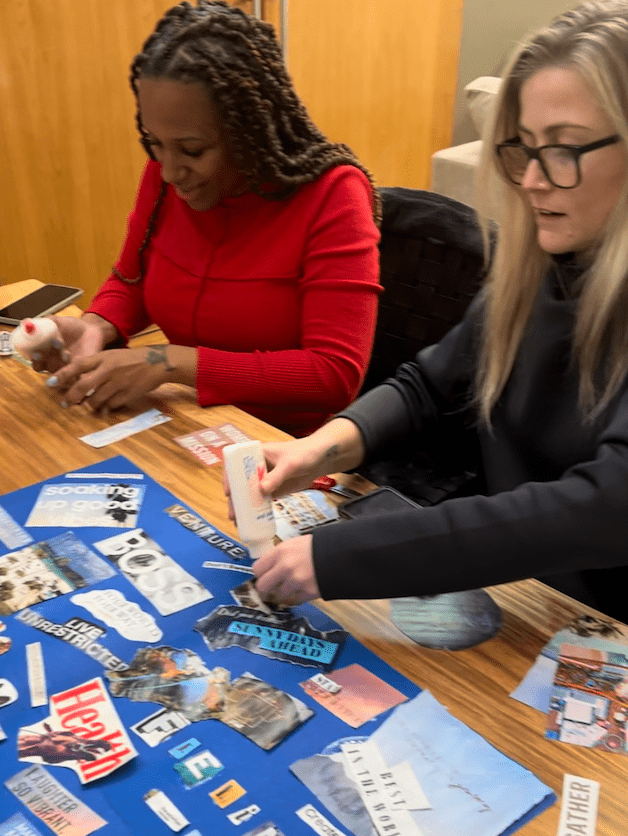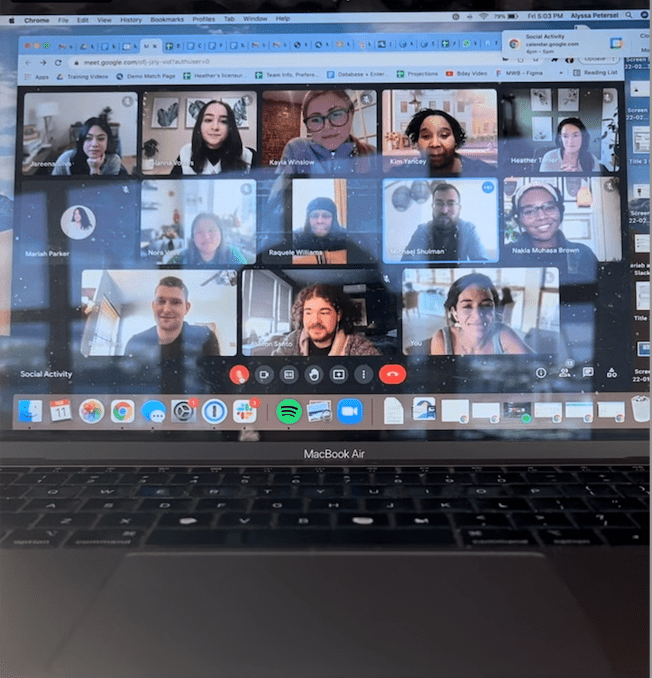 Department

Clinical

Locations

New York

Remote status

Fully Remote
Contact
Ryan Ward
Business Development Lead – Sales & Marketing
Our Founding Story
Alyssa founded MyWellbeing in 2017 with a social work degree, a spreadsheet, and a whole lot of peers and colleagues who were desperate to connect with each other.
"Imagine if mental health were as personalized as recommendations on Netflix or Seamless," she thought.
Since its inception, MyWellbeing has supported millions of people in understanding and accessing mental health care.

About MyWellbeing
Therapy is about feeling seen, heard, and understood. At MyWellbeing, we recognize the courage it takes to practice vulnerability; to share, grieve, and heal; and to put language to our wants and needs.

Our mission is to reduce the stigma of therapy, to ease the stress of connecting with the right practitioner for you, and to empower every individual to develop a more loving, healthy relationship with themselves and those around them.

Clinical
·
New York
·
Fully Remote
Associate Therapist - LMSW
MyWellbeing is now hiring Master's level social workers (LMSWs) in the state of New York.
Loading application form
Already working at MyWellbeing?
Let's recruit together and find your next colleague.